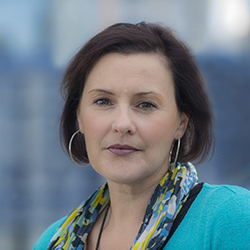 Leoni Russell, RMIT University 
Conference Chair 
Leoni Russell is the Lead, Employability and Work Integrated Learning (WIL) in the Employability & Careers Education team at RMIT University. Leoni has many years of experience with ACEN and is currently on the national board of directors, the Vic/Tas Chapter ACEN secretary and the conference convenor for 2024.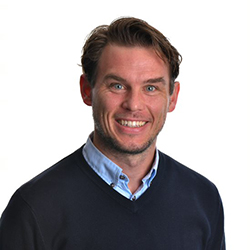 Dr Wayne Read, Deakin University
Program Chair
Wayne is the Academic Coordinator of Work Integrated Learning (WIL) for the Deakin Business School. Since stepping into this role in 2018, Wayne has led the redevelopment of the DBS WIL suite, introduced online pre-placement modules, and revitalised WIL programs and assessments. Wayne's work in this space is led by his focus on student career outcomes and building a more inclusive WIL offering. Wayne's research includes ACEN funded projects into online WIL and fostering sustainable relationships with Indigenous Organisations through WIL.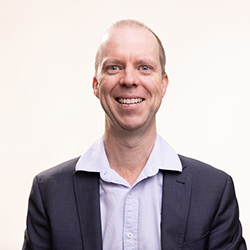 Craig Cameron, The University of the Sunshine Coast 
Finance 
Dr Craig Cameron is a Senior Lecturer in the School of Business and Creative Industries at The University of the Sunshine Coast and is an ACEN National Board member. Craig's teaching and research interests are in the fields of labour law, corporate law, and work-integrated learning.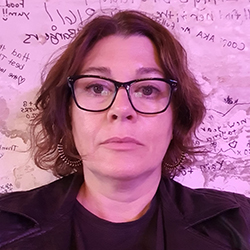 Lisa Milne, University of Wollongong 
Program Committee 
Lisa has enjoyed 20 years in Australian Higher Education, as a lecturer, consultant, freelancer on projects for not-for-profit organisations, a researcher, in leadership roles in Learning and Teaching and as an academic developer. She has supported teaching and learning practice enhancement and capability building through leading university level communities of practice in WIL, designing and evaluating L&T projects and developing programs, policy and resources, with a consistent focus on and engagement in WIL since 2006. She served as secretary to the ACEN Victoria Tasmania state chapter in 2016 and as a general member of the committee over 2019-2020 before becoming Deputy chair of the NSW chapter from 2022 to 2023. Her work at the University of Wollongong supports WIL pedagogies, career development learning and entrepreneurship.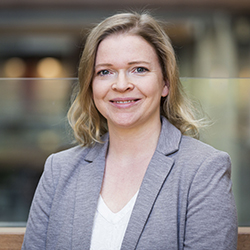 Beate Mueller,  
Program & Social Committees 
Beate Mueller is the co-chair of the NSW/ACT ACEN chapter and a WIL Senior Lecturer at the Transdisciplinary School at University of Technology Sydney. Beate supports students in doing transdisciplinary internships and is researching in various fields of Work Integrated learning (WIL)  including iWIL, belonging, impact, and Artificial Intelligence.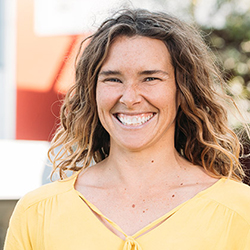 Jena Buchan, Southern Cross University 
Social Committee 
Jena is an Accredited Exercise Physiologist and work-integrated learning academic coordinator in exercise and sport at Southern Cross University. She is passionate about supporting people, and herself, to develop sustainable, personalised health habits to maximise wellbeing and both quality and quantity of life.  Jena has a track record in using exercise as a means of supporting physical and psychosocial wellbeing in individuals during and after cancer treatment, as well as supporting university students on placement and in their own wellbeing. She is currently further expanding into the areas of goal setting and habit formation in health behaviours.  Within the community, Jena is an avid beach volleyball player at Cooly Beach and volleyball coach, a speaker to various cancer support groups, and a yoga, Pilates, and fitness instructor. You'll find her on the dancefloor most of the time at the ACEN conference! 
Menuri Subasinghe, Deakin University 
Sponsorship Manager
Experienced Industry Engagement and Work Integrated Learning (WIL) Manager, with extensive knowledge and experience in managing and delivering WIL programs and implementing Industry Engagement strategies to enhance student experiences and graduate outcomes. Proven track record in providing leadership in the tertiary education sector as the Mentor Program Manager; coordinating student transition and leadership programs, enhancing student experience, carrying out promotional activities, building strong relationships, coordinating events and maintaining team commitment. Experienced Planning Executive with expertise in operational management, leading a professional team, managing challenging negotiations, meeting organisational goals and financial targets.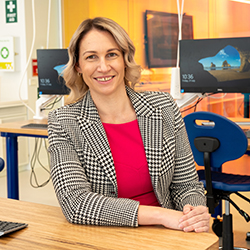 Erin Stacey, University of Canberra 
Awards Committee 
Erin has a long history within vocational and higher education and has been at University of Canberra (UC) since 2012. Erin spent over 10 years managing UC's Work Integrated Learning (WIL) programs, working with industry and academia to establish programs that provided students with early entry into the workforce. She has been instrumental in developing UC's international internship programs, specialised industry based learning programs, virtual WIL, and institution wide approaches for WIL @ UC. Erin is now leading the partnership between UC and Cisco as part of the National Industry Innovation Network (NIIN), a Cisco led alliance between industry and universities across Australia.  
Erin has been an active member of the ACEN community, previously serving on the ACT/NSW State Chapter, professional learning and award working groups,  and was a committee member for the 2022 ACEN Conference.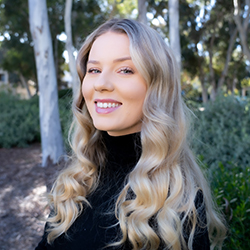 Caitlan Williamson, University of Canberra 
Awards Committee 
Caitlan has spent several years working in Higher Education, both in QLD and the ACT, within student engagement, student wellbeing, events and outreach, and most recently as the lead Work Integrated Learning (WIL) coordinator within the Faculty of Science and Technology at the University of Canberra (UC). She has played an important role in enhancing the WIL programs offered within the Faculty and her experience in supporting both students and academics in internship, placement or research project units has greatly impacted student experience and enrolments. Caitlan holds a Masters of Clinical Counselling, has been a recipient of multiple equity grants to support student success at University of Canberra, and was a finalist in the 2021 UC Professional Excellence staff awards.  Caitlan is an active member of the WIL community, both internally at UC and externally through ACEN, and within the ACT industry community.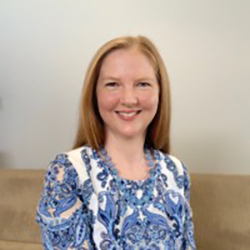 Vashti Silver 
Conference Advisor 
Vashti is an experienced Event Manager and WIL Practitioner, providing an advisory service to the 2024 ACEN organising committee. Her role in the Career Accelerator team at UNSW delivers professional events and career development opportunities to support students and alumni across AGSM and the Business School.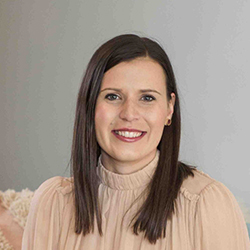 Laura Johns
ACEN Secretariat
Laura Johns provides Corporate Support Services to ACEN, including assisting in the organisation of the national conference, providing support to the committee and preparing communication to members.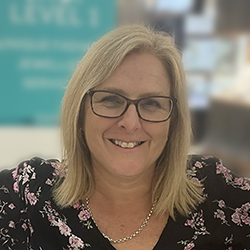 Julie Jerbic 
Conference Manager 
Julie is the Director of Watermark Events and has been working with ACEN to produce their conferences since 2014.